Synergize 2022: More than 100 Leaders Gather To Finish The Great Commission
January 27, 2022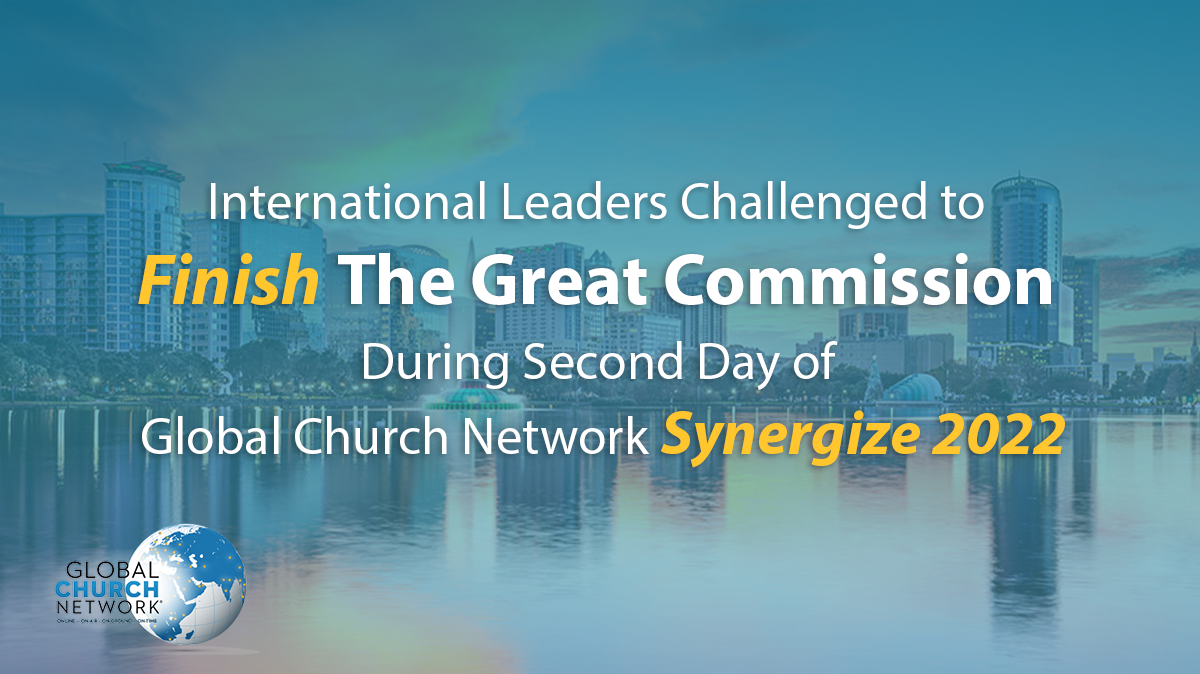 Speakers Challenge Attendees from 60 Nations And 45 plus Nations Online, to Move Forward During These Fearful Days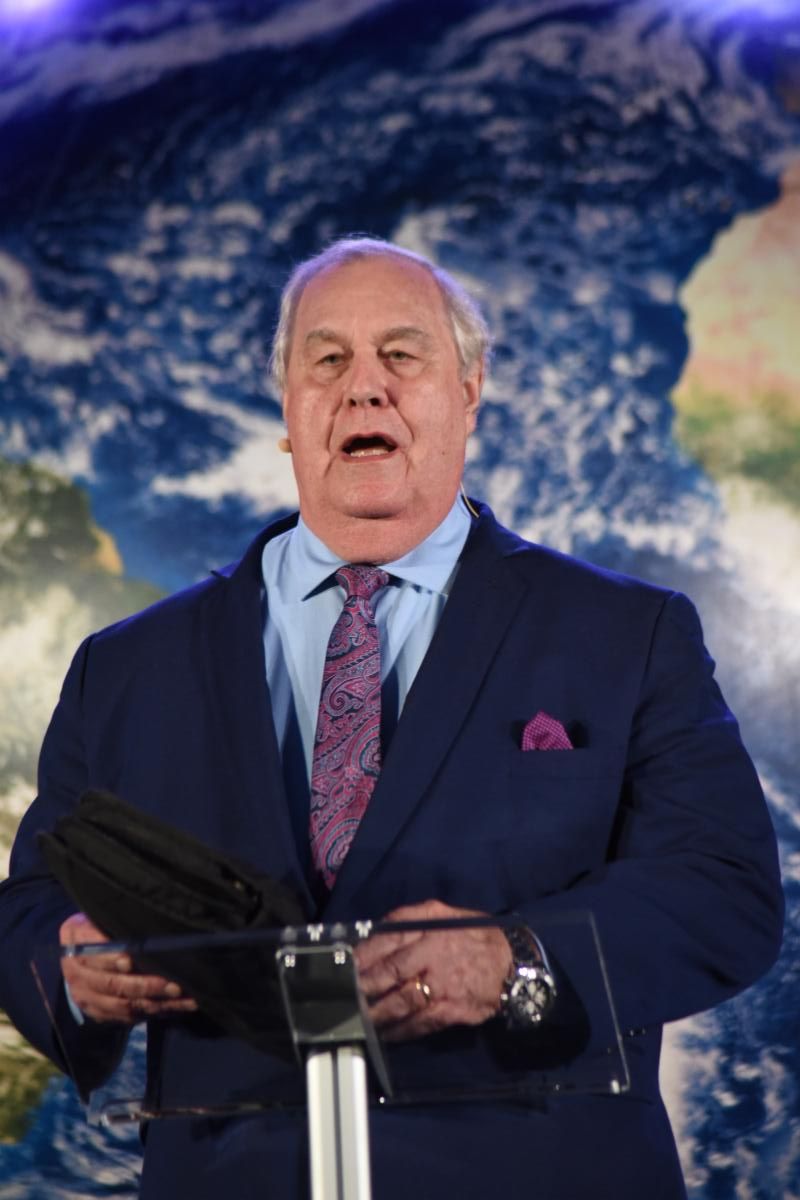 ORLANDO, Jan. 27, 2022 – The biennial Global Church Network's (GCN) Synergize Conference continued yesterday for its second day with the theme of "Recovering The Cutting Edge." More than 650 attendees representing more than 100 denominations and 60 countries and thousands more watching via livestream were inspired and encouraged by a diverse roster of international speakers who challenged and encouraged them in the great task ahead of completing the Great Commission.
God's Working Through the Pandemic
Dr. Douglas Beacham, General Superintendent of the International Pentecostal Holiness Church, reminded participants that though the last two years of the COVID-19 pandemic have been difficult for the Church, the Holy Spirit is really not panicking and God is still at work.
"The Holy Spirit has been using the last two years to not put us back but to prune us and get us ready to finish the task of the Great Commission," Beacham said. He went on to speak about the need for unity in the church, challenging attendees to be careful not to speak badly about the Bride of Christ.
Eddie Leo, co-pastor of one of the leading churches in Indonesia with more than 50,000 members, reinforced Beacham's message. Referencing the growth of the Church in his nation over 50 years of persecution, he stated his belief that God has been on the move during the Coronavirus pandemic.
"God is doing something in us to prepare us for what is to come," Leo said. "God is shaking everything … Yet through the shaking, I believe that God is recovering us to be the unshakeable Cutting Edge Church, applying the principles of the early First Century Church."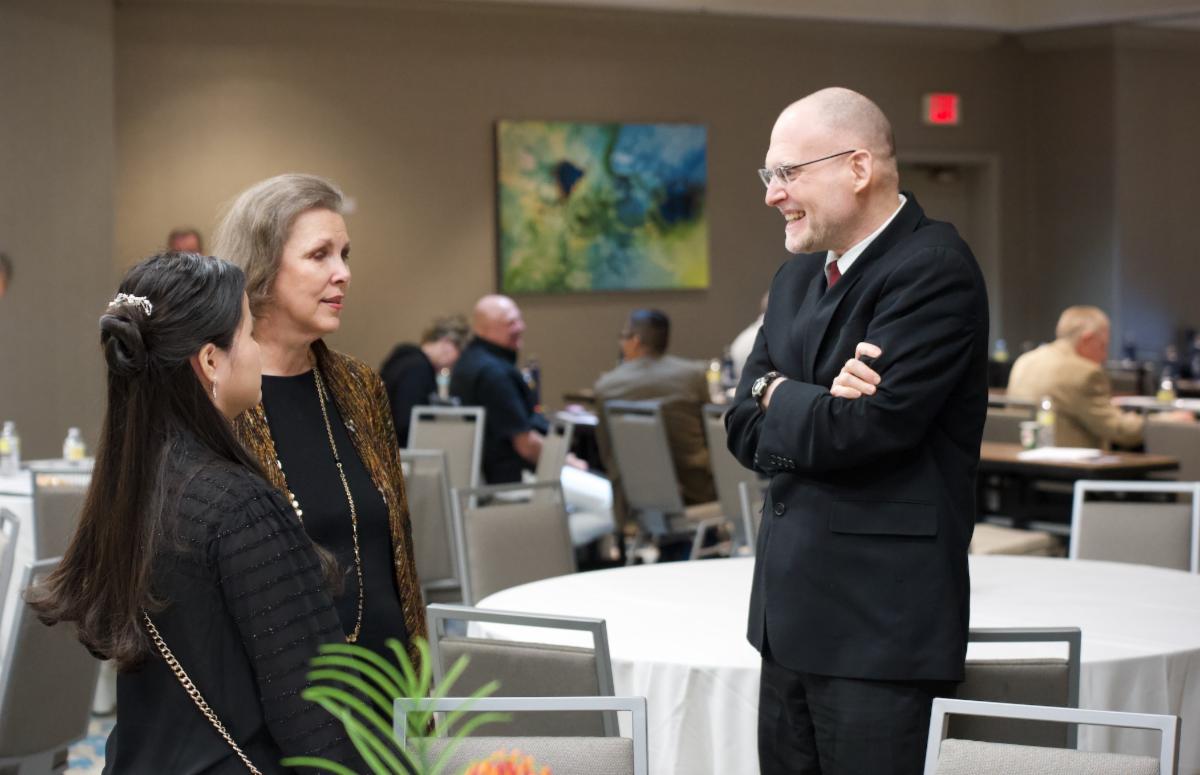 Speaker Dave Roever, founder and president of Roever Evangelistic Association, Roever Foundation, and REAP International, based in Fort Worth, Texas, reminded Conference attendees of the value of being broken.
On July 26, 1969, while serving in the U.S. Navy during the Vietnam War, he was severely injured and burned over 60% of his body after sniper fire hit a phosphorus grenade he was holding. What many assume was the worst day of his life, Roever said may actually be the best.
"Life is full of suffering … until you have been broken, you are pretty much worthless and can't be used," said Roever while giving the example of the need for a wild Mustang horse to be broken before it can be ridden. "You have to fight for what you want in life, and I want to be used."
Bobby Schuller, lead pastor at Shepherd's Grove Presbyterian Church in Irvine, California and host and preaching pastor of "Hour of Power with Bobby Schuller," wrapped up the morning session. He reminisced about life and ministry lessons he observed from his grandfather, well-known pastor Dr. Robert Schuller, founder of the Crystal Cathedral, who was an encourager and a possibility thinker. Dr. Schuller believed that all things are possible for Christians. "God responds to faith; faith pleases God. If you have a possibility in your heart, God can do it through you," Bobby Schuller said.
He also shared about God's faithfulness, even in the midst of life's struggles, specifically the fear of losing everything and having to start over again. "I want you to begin to see fear as a gift," he said. "For brave people, the fear you have in your heart is a signpost of where you are supposed to go next."
A God-Sized Vision for the Future
Jeff Jones, senior pastor of Valley Family Church in Kalamazoo, Michigan, opened the afternoon session and spoke about the importance of being the 2% of individuals who live outside their comfort zone. He reminded attendees that God has called us to be Creators of Change by stepping away from the old, toward the unknown and into the new. "God hasn't stopped guiding us even though we have all gone through some incredible changes in the last few years," said Jones.
Sharing his personal experience of founding a church in Maui that now has more than 460 locations across the globe, James Marocco, senior pastor of King's Cathedral & Chapels since 1980, reinforced the importance of seeking God's vision for multiplication. "When God puts something in your heart and you pray and seek the Lord, that burden becomes greater and greater," he said. "If you aren't willing to get in the trenches and work it out, you just have wishful thinking."
Continuing the dream of multiplication in order to finish the Great Commission, Davis, founder of Cutting Edge International and GCN, announced the launch of the Global Church Divinity School. Twenty years in the making, the Global Church Divinity School offers more than 250 interactive training courses by over 170 renowned Christian leaders from every major world region.
"When launching the first rocket in 1969 to go to the moon, they had to project where the moon would be. If you can't project where the moon will be, the rocket is useless," said Davis. "Twenty years ago, all we did was launch our rocket. We know the internet continues to move forward throughout the world, and we continue to move forward with the online platform for training."
The School offers seven ministry tracks covering preaching, teaching, healing, the story, the arts, Christ formation and contextual semiotics with seven levels in each track to take students from novice to mentor.
"We don't think we can do what we're wanting to do and finish the Great Commission without this," said Dr. Leonard Sweet, Vice President of Academic Affairs and Dean of the Theological School and E. Stanley Jones Professor of Evangelism at Drew University. "Jesus gave us a mission statement that is our prime directive. To do it, we need to equip the saints. Every one of us is a missionary and we need to be trained for our mission."
Bishop Kenneth Ulmer, senior pastor-teacher of Faithful Central Bible Church, reinforced the importance of combining today's technology with the time-sensitivity of completing the Great Commission.
"We have common ground around the passion of the commission God has given us," said Ulmer. ​​"We have a target and by the favor of God, God has allowed us to reach global leaders. This is an opportunity to give them tools to disseminate this information."
Dreaming of The Future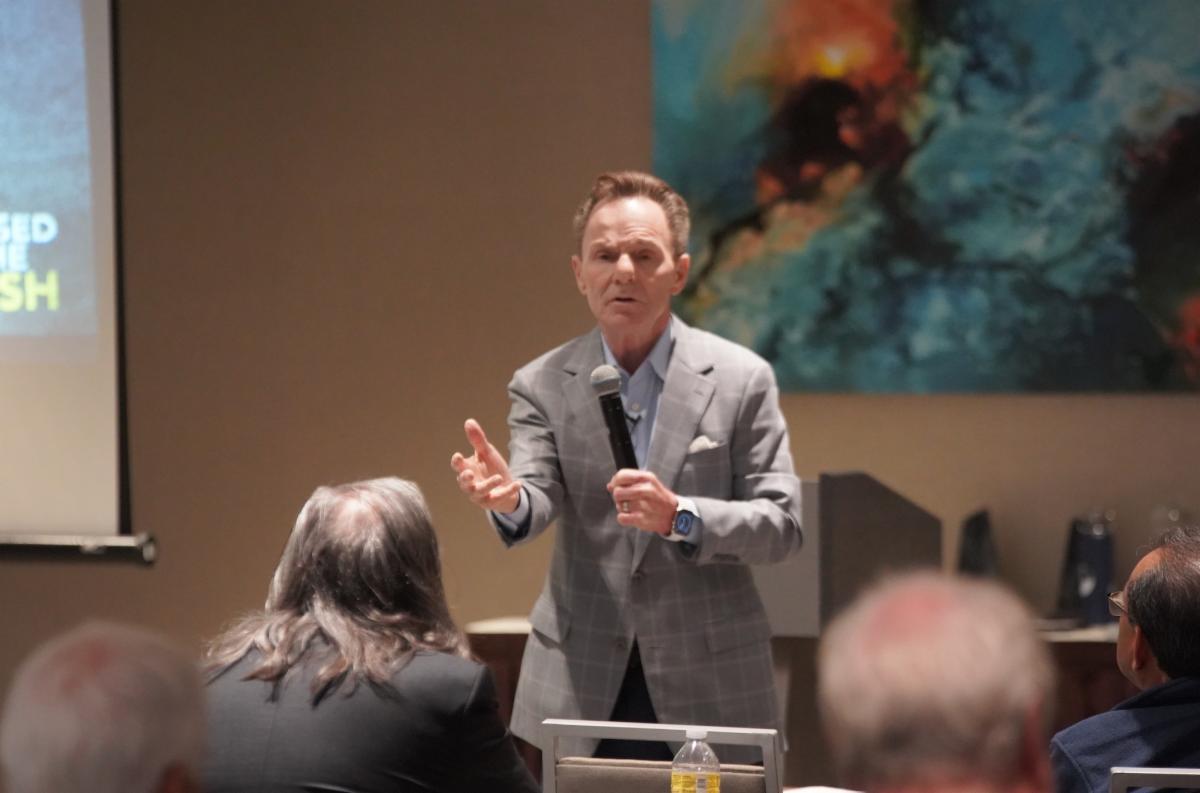 Davis ended the day by interviewing Tommy Barnett, founding co-pastor of Dream City Church and Dream Centers Worldwide as well as chancellor of Southeastern University.
"I'm thrilled to be a part of the Great Commission outreach," said Barnett. "The Great Commission is the last thing Jesus said and therefore the most important."
In sharing how God blessed his founding of The Dream Center, Barnett reminded attendees of the need to step out in faith, believing God will provide. "We never feel qualified," Barnett said. "When we find the need, that is the trigger we are going to use. Find a need and fill it. Find a hurt and heal it."
Synergize 2022 concludes Thursday with speakers including Dr. Robert Jeffress, senior pastor of First Baptist Church Dallas; Bishop Sam N. Clements, General Overseer of the Church of God of Prophecy; James Merritt, former president of the Southern Baptist Convention, founder and senior pastor of Cross Pointe Church and host of "Touching Lives;" Philip Kitoto, Kenya Assemblies of God Superintendent and senior pastor of International Christian Centre; Timothy Hill, General Overseer of the Church of God in Cleveland, Tennessee; Sweet and Ulmer.
Synergize 2022 sessions can be watched online at synergize.tv.
Back To Blog